Introduction
Cartridge heater are cylindrical electrical heating element.Mostly used for heating up solids such as injection presses heating plates or various tools,they can also be used for heating up water of gases under certain conditions.Widely used for manufacturing plastic and rubber parts in the car industry or in the food processing industry,etc.They are also commonly found used in the chemical,electronics,medical equipment and packing industries.
Types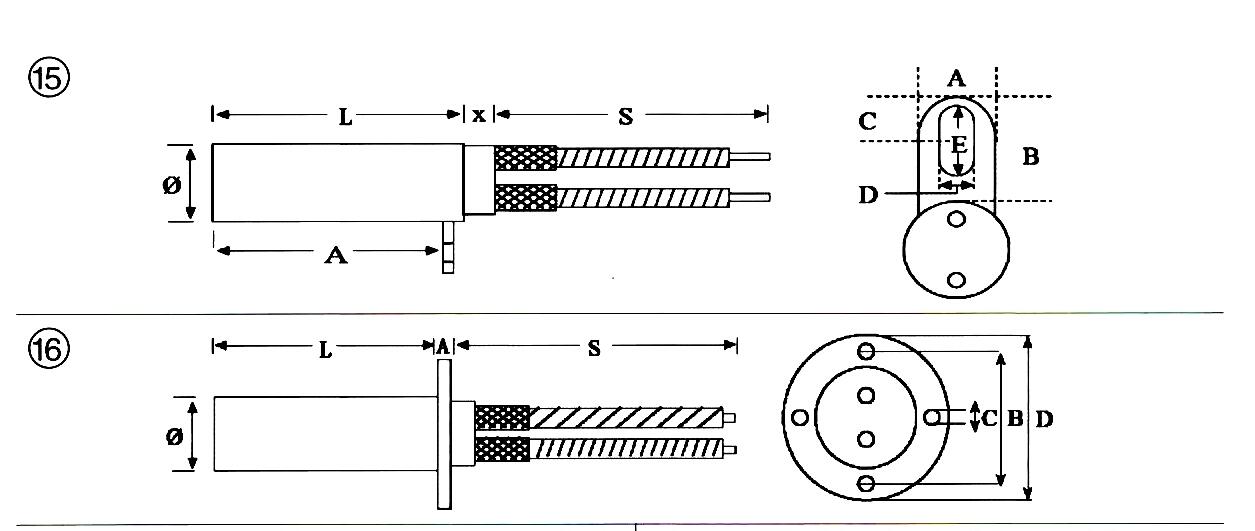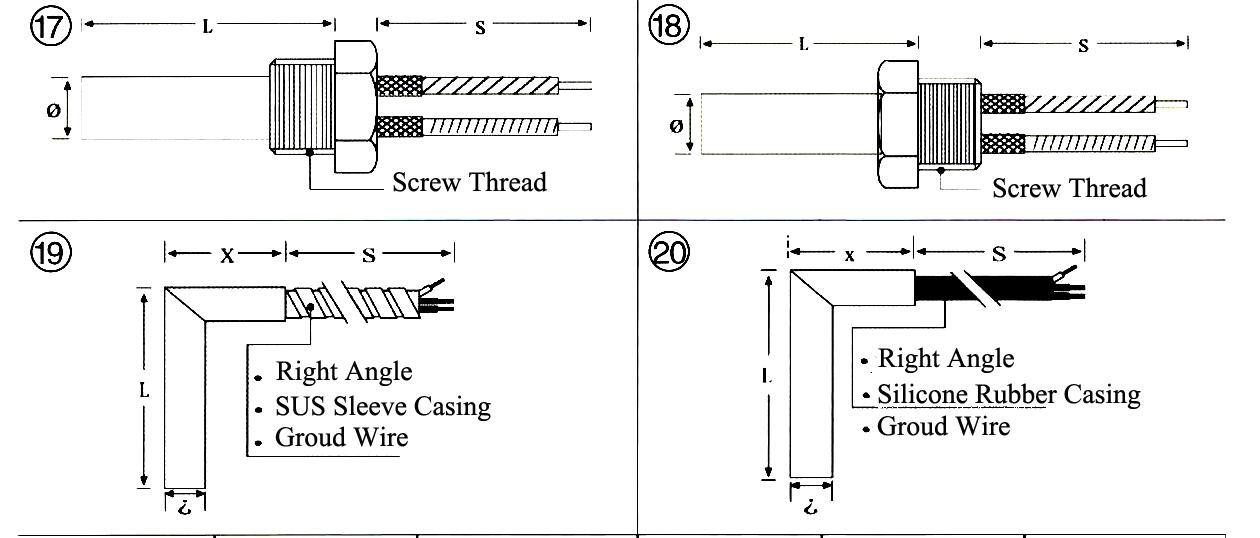 Applications
1、Injection moulding - Internal heating of nozzles
2、Hot runner systems - Heating of manifolds
3、Packaging industry - Heating of cutting bars
4、Packaging industry - Heating of hot stamps
5、Laboratories - Heating of analytical equipment
6、Medical - Dialysis, Sterilization, Blood Analyzer, Blood/Fluid Warmer, Temperature Therapy
7、Telecommunications - Deicing, Enclosure Heater
8、Transportation - Oil/Block Heater, Aircraft, Coffee Pot Heaters
9、Food Service - Steamers, Dish Washers
10、Industrial - Glass Bending Machine, Hole Punches, Hot Stamp
11、PCB Equipment, Smokeless barbecue furnace etc.
How to order?
1、Material ( tube material and wire material)
2、Diameter
3、Overall sheath length
4、Wire length
5、Termination type --- Swaged-in type or Terminal type
6、Power and Voltage
7、Quantity